The Ultimate Guide to Decorating with Art in the Home
No other element of decor is as subjective to personal taste than art. Finding art to display in your home is an extremely personal matter. What one person loves, another hates. What one cannot understand, another revels in. Art is a great conversation starter too for when you have guests over, especially if it's somewhat controversial. Art is a complicated decorative choice, but our hope is that this guide to decorating with art in the home will help along the way.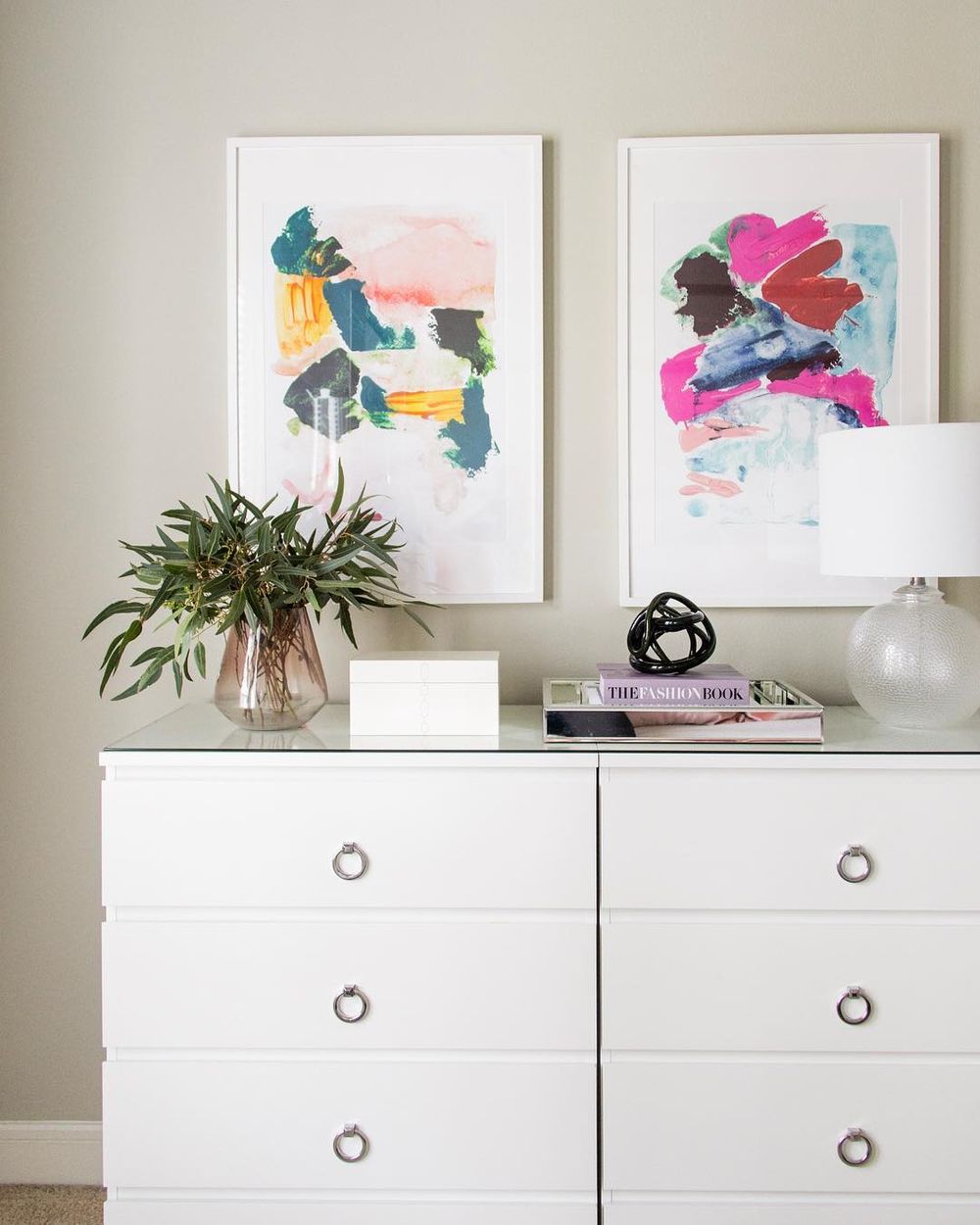 @alisacristineinteriors
Where to Put Art
The first step to decorating your home with art is to establish where you'd like to place or hang it. That way you know what size piece you will be looking for. Some common places for art to be found in the home are:
Above the bed
Above the sofa
On the dining room wall
Along the staircase wall
On accent tables
On shelves
Art can be displayed by itself, or in small groups. When several pieces of art or photography are hung in a cluster, it is called a "gallery wall."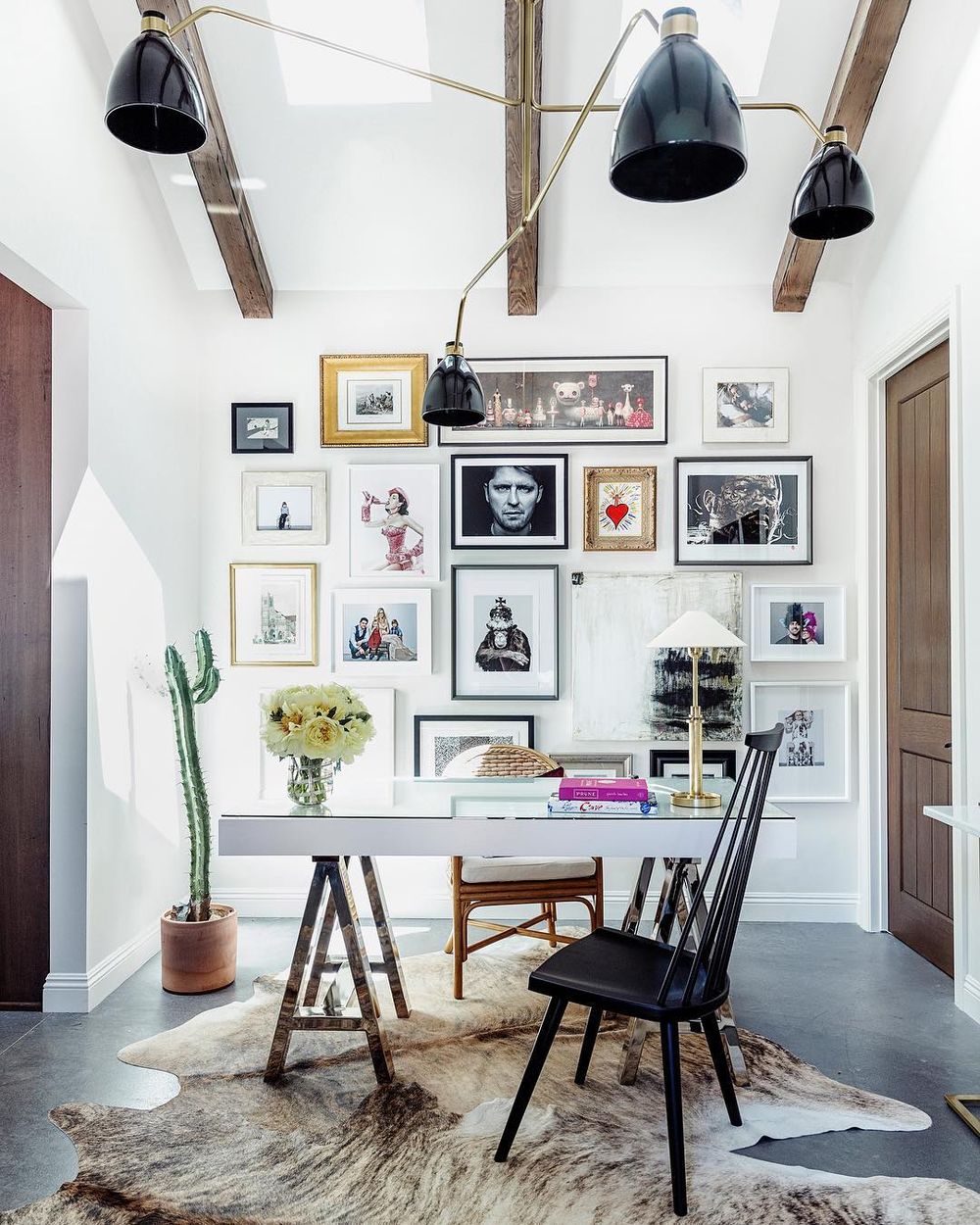 @marieflaniganinteriors
Types of Art
Most people think of paintings and wall art, when talking about art for the home, but in fact, there are lots of different types of art you can purchase. Here's a quick overview of the different kinds of art available.
Painting: Created on canvas, could be framed or not
Illustration: Hand drawn illustrations, could be made with pencils, or watercolor
Photography: printed photographs, taken by you or someone else!
Posters or Prints: Printed posters of other works of art, typically more famous ones
Sculpture: Physical objects like busts, or miniature versions of famous landmarks or artworks
Accents: Abstract sculptures that don't resemble something, but look beautiful, could be pottery or abstract accents
Where to Buy Art
So, where exactly do you buy art? Well, if you don't have an artistic neighbor, then you'll have to go out and find art yourself. Here are the places we recommend buying art from!
Online
You can buy all sorts of art online nowadays. Be sure to look at the dimensions before buying art online as you may be surprised at how large or small your piece is! Here are some great online resources for purchasing art:
Art Galleries
Why not support the local businesses in your area and purchase from a local art gallery? Even if some works are out of your price range, you can always negotiate a lower deal for multiple works.
Art Fairs
Lastly, art fairs are a great place to look for art. You can find lots of great art at the Affordable Art Fair in New York every September. The Scope Art fair takes place in Miami in early December, and New York during early March. Buying from an art fair will certainly be more of an investment, but you have the chance to discover a budding artist that could grow in popularity over the long term!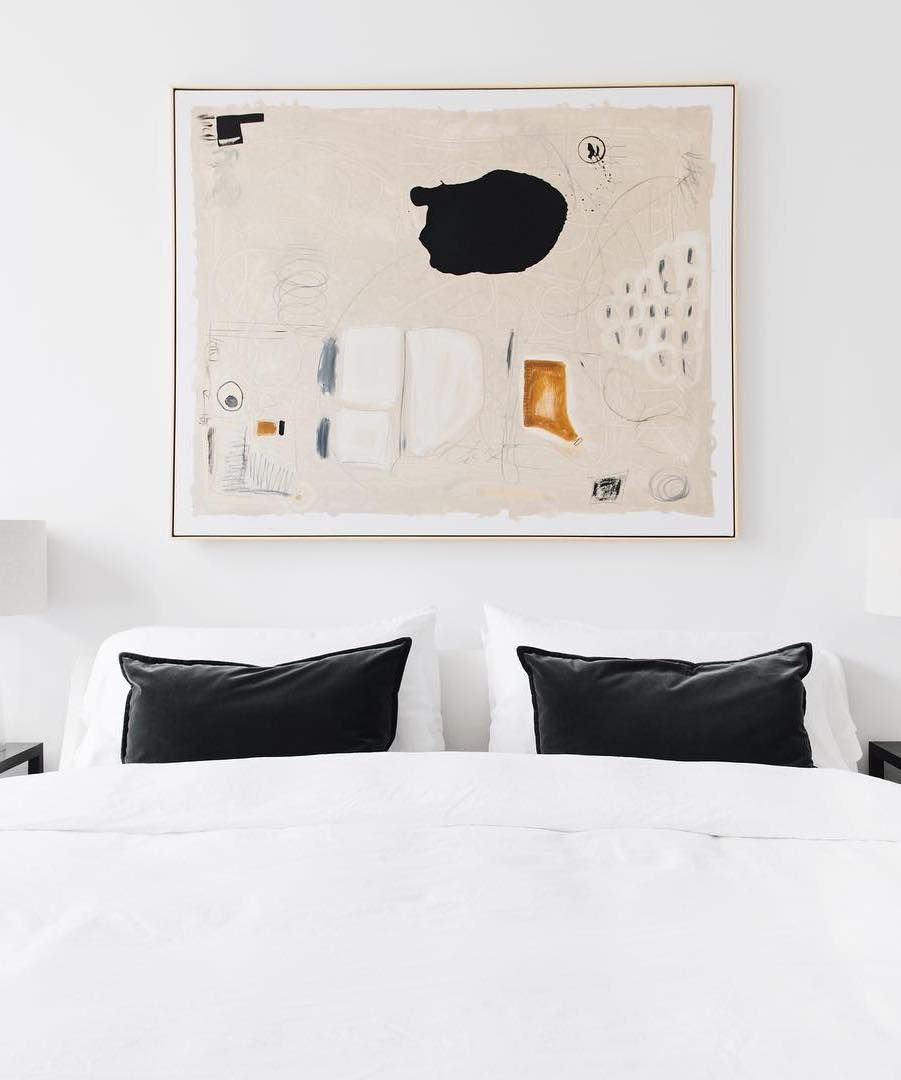 @stofferphotographyinteriors
How to DIY Art
If you prefer to save some money, then you should think about creating art for your home yourself. There are a ton of really cool DIY art tutorials, but here are a few of our favorite ideas! When it comes to certain art forms, doing it yourself is actually easier than you may think!
How to Hang Art
Once you have your artwork ready, it's time to hang it up! Now, if you are renting, then you may not be allowed to drill holes in your wall, or damage it in any way. That's where these genius adhesive strips come in! You can easily hang art and photos on the wall, then safely remove them when it's time to leave. They can hold up to 1 lb total when all four corners are attached.
Art by Style
We have a few articles on art in a particular style if you know what you are looking for. Check them out below!
I hope this guide to decorating with art at home was useful to you! If you have any questions about displaying art in the home, don't hesitate to leave us a comment below.